Ten Financial Services Firms Among the Most-Fined by Governments and Civil Courts
Posted on March 12th, 2021 at 9:08 AM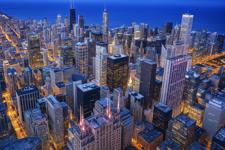 From the Desk of Jim Eccleston at Eccleston Law LLC:
Many financial services that attempt to bend the rules find themselves owing staggering sums to governments and civil courts. This trend has increased since the 2008 financial crisis as large businesses have come under heightened scrutiny.
Research by Diggity Marketing revealed that businesses in the financial sector are by far the most likely to find themselves in trouble. Over the past two decades, financial services firms have paid a total of $331 billion in fines, more than any other industry combined.
Toxic securities abuses make up the most expensive category of offenses, leading to $100.1 billion in fines. Toxic securities abuses involve assets that become too difficult or impossible to sell due to a collapse in demand for the assets. Financial institutions that received the largest fines sold vast amounts of toxic assets in the buildup to the 2008 financial crisis.
Ten global financial institutions received the highest total fines from United States courts and regulators. The ten firms include Credit Suisse (Switzerland), BNP Paribas (France), Royal Bank of Scotland, Goldman Sachs, UBS (Switzerland), Deutsche Bank (Germany), Wells Fargo, Citigroup, JPMorgan Chase, and Bank of America. Among the four wirehouses listed, only Morgan Stanley is not present. If it were, Morgan Stanley would be No. 11, with 148 fines totaling $9.8 billion.
Eccleston Law LLC represents financial advisors nationwide. Feel free to contact us to discuss your situation.
Tags: eccleston, eccleston law, fined firms