TD Bank Pays $20 million To Settle Ponzi Scheme Case
Posted on March 25th, 2016 at 2:59 PM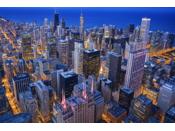 From the Desk of Jim Eccleston at Eccleston Law LLC:
In 2014, lawyers filed a class action suit against TD Bank for its role in allowing over a thousand European investors to lose over $223 million in an enormous Ponzi scheme. The bank settled and agreed to pay $20 million to the defrauded investors from Belgium, the Netherlands, and Spain who bought so-called life settlements marketed through Quality Investments, a Dutch company. The life settlements are policies sold to investors who then receive proceeds from death benefits when the insured person dies
The preliminary settlement resolves accusations that TD Bank improperly monitored the investors' trust accounts and failed to diligently investigate suspicious activity under U.S. anti-money laundering regulations. Lawyers for TD bank argued that the investors failed to prove that the bank had any real knowledge of misconduct. They argued that the bank simply provided routine banking services, which were not substantially assisting the scheme.
In fact, the investors' funds from the insurance policies were to be held in attorney trust accounts in TD Bank. Rather than safeguarding the funds, they were used to pay premiums on policies held by earlier investors, according to the lawsuit. It was the opinion of the class action attorneys that the Bank should have monitored for this Ponzi-like activity as outlined in the U.S. anti-money laundering rules. In a particular case, the bank failed to report wire transfers of tens of millions of dollars to Cyprus, Turkey, and other known money laundering locations.
This marks the second anti-money laundering settlement in less than two years for TD Bank involving failure to adequately monitor suspicious activity. In September 2015, the firm agreed to pay $52.5 million to investors in relation to failures to monitor activities by Florida lawyer Scott Rothstein, who was accused of running a $1.2 billion fraud scheme.
The attorneys of Eccleston Law LLC represent investors and advisers nationwide in securities and employment matters. Our attorneys draw on a combined experience of nearly 65 years in delivering the highest quality legal services. If you are in need of legal services, contact us to schedule a one-on-one consultation today.
Related Attorneys: James J. Eccleston
Tags: Eccleston, Eccleston Law, Eccleston Law LLC, James Eccleston