TCA Fund Management Group Corp. Charged with Fraud
Posted on May 12th, 2020 at 4:16 PM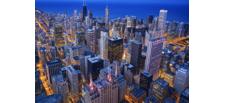 From the Desk of Jim Eccleston at Eccleston Law LLC:
The U.S. Securities and Exchange Commission ("SEC") filed charges against TCA Fund Management Group Corp., accusing the firm of inflating the revenue of its main fund and distributing false documents to investors and the SEC. The SEC is seeking disgorgement, a civil penalty and the appointment of a receiver to wind up the business.
In its Complaint, the SEC alleges that TCA inflated its master fund's revenue and net asset value from 2010 through November 2019. According to the SEC, the firm counted as revenue fees that the fund had not actually received. In many cases, these fees were never received by the fund. By November 2019, the master fund's net asset value was inflated by at least $130 million due to TCA's alleged misconduct. The SEC also alleged that this misconduct resulted in the monthly account statements distributed to investors to falsely represent monthly returns and investment balances.
According to the SEC, TCA has 470 investors and approximately $516 million of investor money in the firm's funds. TCA is also facing a class action lawsuit filed by investors.
The attorneys of Eccleston Law LLC represent investors and advisors nationwide in securities and employment matters. The securities lawyers at Eccleston Law also practice a variety of other areas of practice for financial investors and advisors including Securities Fraud, Compliance Protection, Breach of Fiduciary Duty, FINRA Matters, and much more. Our attorneys draw on a combined experience of nearly 65 years in delivering the highest quality legal services. If you are in need of legal services, contact us to schedule a one-on-one consultation today.
Related Attorneys: James J. Eccleston
Tags: eccleston, eccleston law, james eccleston, tca fund management group, sec, fraud