Supreme Court to Hear IBM 401(k) Stock-Drop Case
Posted on June 26th, 2019 at 11:03 AM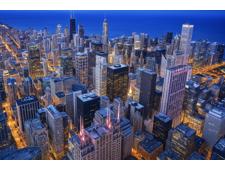 From the Desk of Jim Eccleston at Eccleston Law LLC:
International Business Machines Corporation ("IBM") recently convinced the U.S. Supreme Court to accept a 401(k) stock-drop lawsuit that could have an impact on how employers view company stock in their retirement plans.
According to a recent InvestmentNews article, the plaintiffs allege that the Retirement Plans Committee of IBM continued to invest retirement plan funds in IBM stock despite the knowledge of "undisclosed troubles" relating to the company's microelectronics business. IBM asked the Supreme Court to hear the case after the U.S. Court of Appeals for the Second Circuit reversed the company's win.
IBM revealed the sale of its microelectronics business to GlobalFoundries Inc. After the announcement, IBM's stock price declined by more than $12 per share, costing investors in IBM's company stock of retirement savings, according to the article.
According to Marcia Wagner, Principal at The Wagner Law Group, if the Supreme Court were to affirm the Second Circuit's decision, it would have a "significant impact." "A plaintiff in a stock-drop case would have a much better chance of surviving a motion to dismiss, which increases the likelihood of a case being settled to avoid a costly legal defense," she added.
The Supreme Court decision to hear the IBM case comes a few years after a significant Supreme Court decision in a different stock-drop case, Fifth Third Bancorp v. Dudenhoeffer. The Supreme Court delivered mixed results for plaintiffs and defendants in that case. On one hand, the court's 2014 ruling overturned a common employer defense that presumed company stock to be a prudent retirement plan investment. However, it also set a high bar for stock drop claims.
The attorneys of Eccleston Law LLC represent investors and advisors nationwide in securities and employment matters. The securities lawyers at Eccleston Law also practice a variety of other areas of practice for financial investors and advisors including Securities Fraud, Compliance Protection, Breach of Fiduciary Duty, FINRA Matters, and much more. Our attorneys draw on a combined experience of nearly 65 years in delivering the highest quality legal services. If you are in need of legal services, contact us to schedule a one-on-one consultation today.
Related Attorneys: James J. Eccleston
Tags: james eccleston, eccleston law, eccleston law llc, eccleston, ibm, stock drop, supreme court, wagner law group, marcia wagner