Supreme Court Rules in Lorenzo v. SEC
Posted on July 17th, 2019 at 2:28 PM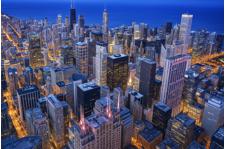 From the Desk of Jim Eccleston at Eccleston Law LLC:
On March 27, 2019, the Supreme Court issued its opinion in Lorenzo v. SEC, affirming the decision of the United States Court of Appeals for the District of Columbia. The Court held that "dissemination of false or misleading statements with intent to defraud can fall within the scope" of SEC Rule 10b-5(a) and (c) even if the disseminator did not "make" the statements. Justice Breyer delivered the 6-2 opinion of the Court (Justices Thomas and Gorsuch dissented). The decision limits the reach of Janus Capital Group, Inc. v. First Derivative Traders (2011), which had held that only those who "make" a false statement can be primarily liable under 10b-5(b).
Lorenzo was the director of investment banking at Charles Vista, LLC, and a registered broker-dealer in Staten Island, New York. His only client was Waste2Energy Holdings, Inc., a company developing technology to convert "solid waste" into "clean, renewable energy." When the company failed to deliver that technology, the company became worthless. Lorenzo knew this, but, at the request of his boss, emailed two potential investors information prepared by his boss, which contained false assurances about the start-up's financial standing.
The Securities and Exchange Commission found that Lorenzo had violated Rule 10b-5, § 10 (b) of the Securities Exchange Act of 1934, and 17(a) of the Securities Act of 1933 § 17(a), by sending false and misleading statements to investors with intent to defraud.
Lorenzo appealed to the United States Court of Appeals for the District of Columbia, which upheld the SEC's findings. The D.C. Circuit, relying on Janus, reversed the holding that Lorenzo violated Rule 10b-5(b), which renders explicitly "making any untrue statement of a material fact" unlawful, because it was Lorenzo's boss who "made" the statement. However, the D.C. Circuit nonetheless sustained the SEC's findings as the court held that Lorenzo could be primarily liable under two other sub-sections of Rule 10b-5 for engaging in a "fraudulent scheme."
The decision is notable because in Janus, the Court held that an individual who helped to draft a misleading statement that then was issued by a different entity was not primarily liable as the "maker" of that statement for purposes of SEC Rule 10b-5(b). Under Janus, the "maker" of a statement is "the person or entity with ultimate authority over the statement, including its content and whether and how to communicate it." Lorenzo makes clear that Janus addressed only the "making" of a statement and "said nothing about Rule 10b-5's application to persons disseminating false or misleading information." Thus, the Court in Lorenzo noted that Janus still would apply "where an individual neither makes nor disseminates false information."
The attorneys of Eccleston Law LLC represent investors and advisors nationwide in securities and employment matters. The securities lawyers at Eccleston Law also practice a variety of other areas of practice for financial investors and advisors including Securities Fraud, Compliance Protection, Breach of Fiduciary Duty, FINRA Matters, and much more. Our attorneys draw on a combined experience of nearly 65 years in delivering the highest quality legal services. If you are in need of legal services, contact us to schedule a one-on-one consultation today.
Related Attorneys: James J. Eccleston
Tags: james eccleston, eccleston law, eccleston law llc, eccleston, sec, lorenzo v. sec, fraudulent scheme, waste2ebergy holdings, inc.