Stockbroker Pleads Guilty in Securities Fraud
Posted on November 12th, 2016 at 9:00 AM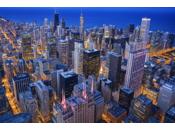 From the Desk of Jim Eccleston at Eccleston Law LLC:
A Boca Raton, Florida stockbroker named Gerald Cocuzzo who worked at Newbridge Securities Corporation, has pled guilty to participating in a $131 million securities fraud and could face up to 20 years in prison.
Cocuzzo, 38, was charged with defrauding investors in a publicly traded company called ForceField Energy, Inc. Cucuzzo received kickbacks from the company's executive for purchasing the company's stock in his clients' brokerage accounts. In 2015, Cucuzzo and his co-conspirators used cash payments, prepaid cell phones and encrypted, self-erasing messaging apps to hide the scheme.
Cocuzzo and his co-conspirators also traded the stock to make investors think the trading volume was much larger and in turn cause investors to think there was a genuine interest in the stock.
The attorneys of Eccleston Law LLC represent investors and advisers nationwide in securities and employment matters. The securities lawyers at Eccleston Law also practice a variety of other areas of securities for financial advisors including breakaway broker services, employment matters, strategic consulting and counseling, broker litigation and arbitration,whistleblower actions, and much more. Our attorneys draw on a combined experience of nearly 65 years in delivering the highest quality legal services. If you are in need of legal services, contact us to schedule a one-on-one consultation today.
Related Attorneys: James J. Eccleston
Tags: Eccleston, James Eccleston, Financial Counsel, Eccleston Law, Eccleston Law LLC, stockbroker, securities fraud, Gerald Cocuzzo, Newbridge Securities Corporation, defrauding investors, ForceField Energy, Inc., brokerage accounts, stock, investors,