Stifel Files Suit Against Indiana Advisory Firm Co-Led by Former Vice President's Brother
Posted on March 14th, 2023 at 4:22 PM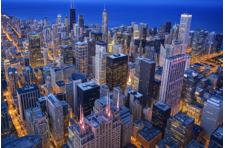 From the Desk of Jim Eccleston at Eccleston Law
Stifel, Nicolaus & Co. has filed suit against one of its largest teams that is co-led by a brother of former Vice President Mike Pence for allegedly staging a "coup" when the team departed in favor of launching their own financial advisory firm, according to the complaint.
According to Stifel, the 34-person team engaged in unfair competition when the entire team departed to organize a new financial advisory firm in February. Stifel alleges that senior team members formed the new firm, Sapient Capital, while still working at Stifel. Furthermore, the complaint alleges that the senior members pre-solicited other team members to join them, which violated their employment and non-compete agreements with the firm. On February 17, all but one of the 35-person team departed, "emptying" Stifel's entire Indianapolis office.
The former Stifel team, which managed nearly $10 billion in assets for 7,500 clients, is headed by James Knall, Jeffrey Cohen, and Thomas Pence, the brother of the former vice president. The complaint additionally alleges that Knall, Cohen, and Pence pre-solicited certain clients by scheduling client meetings to occur the week after the team resigned. Stifel's lawsuit, which specifically named Sapient Capital and a holding company, alleges eight claims, including unfair competition, breach of fiduciary duty, and false advertising.
Eccleston Law LLC represents investors and financial advisors nationwide in securities, employment, regulatory and disciplinary matters.
Tags: Eccleston, Eccleston Law