State Regulators Warn Investors About The Metaverse
Posted on September 19th, 2022 at 12:51 PM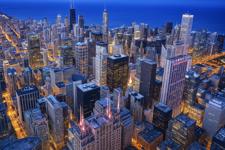 From the Desk of Jim Eccleston at Eccleston Law.
While the metaverse is fake, real fraudsters within the virtual world can cause actual financial harm, according to state securities regulators.
The metaverse is an online immersive environment designed by augmented reality technology which permits people to live and interact as they would in the real world via personal representations, which are called avatars. However, the virtual reality world lacks financial regulation, which may encourage fraudsters to attempt to scam participants, according to the North American Securities Administrators Association (NASAA). "Scams inside metaverse virtual worlds can be similar to real-world scams, but they are likely to include a virtual component such as crypto assets or virtual real estate", according to NASAA.
Metaverse participants can invest in virtual real estate, non-fungible tokens and businesses operating within the virtual world. However, state regulators are encouraging investors to remember that all investments feature some inherent risk, adding that "there's no such thing as a sure thing". While some legitimate investment advisors are open for business in the metaverse, NASAA has recommended that investors stick with firms that are registered with federal and state regulators.
Eccleston Law LLC represents investors and financial advisors nationwide in securities, employment, regulatory and disciplinary matters.
Tags: eccleston, eccleston law, advisors, metaverse