State Regulators Demand Further Action Where FINRA Can Not
Posted on October 9th, 2019 at 4:09 PM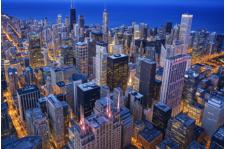 From the Desk of Jim Eccleston at Eccleston Law LLC:
Financial Industry Regulatory Authority Inc. ("FINRA") recently revealed that it would not be investigating 30 former JPMorgan advisors accused of engaging in "suspicious activity." The allegations include stealing client and company funds, altering and forging documents, among others.
According to FINRA, JPMorgan paid $1.1 million in fines for failure to disclose, as required by FINRA rules, 89 internal investigations against its employees between 2012 and 2018. The 89 cases include 13 registered representatives accused of stealing money from customers and another five representatives accused of taking money from the bank itself, according to the settlement agreement that JPMorgan signed with FINRA. The regulator did not specify how many other cases involve alleged forgery, altering documents, or other transgressions.
Undisclosed in FINRA's announcement of the fine was the fact that another 30 former JP Morgan advisors moved to other firms before FINRA learned of the internal investigations into their behavior, depriving the hiring firms of critical details on the brokers' work histories. In response, state regulators have requested the names of those 30 advisors and their membership organizations. The Head of Enforcement and Director of the Alabama Securities Commission said that the North American Securities Administrators Association had requested them from FINRA on behalf of the states.
The Director of the Investor Protection Clinic, and a law professor at the University of Nevada, Las Vegas, Benjamin Edwards, said: "States are right to be concerned about the 30 unnamed advisors FINRA cannot pursue… Our fragmented structure for regulating investment advice means that bad people can hop around with different registration statuses selling different kinds of products and running different kinds of frauds." Edwards added, "That might mean they drop their FINRA registrations to work as RIAs or sell insurance products." "It's very important that we identify bad actors and get them out of the industry - and out of every corner of the industry." Edwards concluded.
The attorneys of Eccleston Law LLC represent investors and advisors nationwide in securities and employment matters. The securities lawyers at Eccleston Law also practice a variety of other areas of practice for financial investors and advisors including Securities Fraud, Compliance Protection, Breach of Fiduciary Duty, FINRA Matters, and much more. Our attorneys draw on a combined experience of nearly 65 years in delivering the highest quality legal services. If you are in need of legal services, contact us to schedule a one-on-one consultation today.
Related Attorneys: James J. Eccleston
Tags: james eccleston, eccleston law, eccleston law llc, eccleston, finra, jpmorgan, suspicious activity