State Regulators Believe That Advisors Are Failing to Protect Against Elderly Financial Abuse
Posted on September 29th, 2021 at 4:16 PM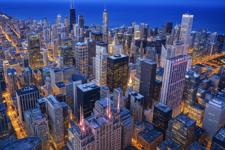 From the Desk of Jim Eccleston at Eccleston Law:
According to a survey conducted by state regulators, numerous investment advisors fail to utilize internal systems to flag financial abuse of elderly clients.
The North American Securities Administrators Association (NASAA) conducted an exam sweep earlier this year. The sweep indicated that 58.5% of advisors have no policies in place to handle elderly financial abuse, 23.5% of advisors fail to provide adequate training to advisory personnel, and 17.7% lacked sufficient supervision. NASAA conducted 1,206 examinations of 289 investment advisors.
NASAA released a model act in 2016, which aimed to protect elderly clients from financial abuse. The act, which has been adopted in 32 states, requires mandatory reporting of potential abuse and creates a safe harbor for advisors to protect accounts of clients who may be victims. According to NASAA, the exam sweep indicated that advisory firms' top five deficiencies were registration (44%), books and records (41.7%), contracts (30.5%), supervision and compliance (29.5%) and advertising (19.7%). The exam sweep typically is completed every two years and regulators additionally noted that deficiencies with cybersecurity compliance dropped to 5.3% compared to 26% in 2019.
Eccleston Law LLC represents investors and financial advisors nationwide in securities, employment, regulatory and disciplinary matters.
Tags: eccleston, eccleston law, financial abuse