Some Brokers Sold GPB Private Placements Allegedly with the Worst Wall Street Tactics
Posted on February 26th, 2021 at 1:32 PM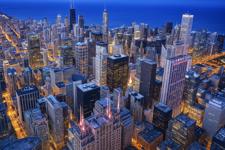 From the Desk of Jim Eccleston at Eccleston Law LLC:
According to news sources, some brokers arranged lavish client dinners and purchased private suites at Madison Square Garden to promote and sell $1.8 billion in private placements managed by GPB Capital. Last month, the Justice Department accused GPB Capital of running a Ponzi scheme.
The tactics also included claims that there was a connection between GPB and Merrill Lynch to entice investors. The brokers provided marketing materials touting this false connection. According to marketing materials, other advisor firms promoted events, including dinners and private suites, connected to Ascendant, the GPB private placements' lead wholesaler.When asked about GPB, a Merrill Lynch spokesperson said the firm was not aware of any connection.
There was no shortage of advisors grabbing the attention of investors to push the product. GPB enticed investors with promises of monthly distributions covered by funds from the investments and not drawn from underlying invested capital. According to news sources, all the returns paid out to investors were their own money.
Tags: eccleston, eccleston law, gpb capital, bad tactics