Some Advisors Chose Inopportune Time To Boost Bet On GWG Bonds
Posted on May 18th, 2022 at 2:31 PM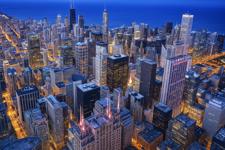 From the Desk of Jim Eccleston at Eccleston Law:
Financial advisors who chose to double down on GWG are having second thoughts.
Some industry commentators are contending that some advisors likely continued selling GWG's life settlement-backed bonds while disregarding accounting and reporting statistics released by the company. GWG, which previously sold $1.6 billion in bonds backed by life settlements, voluntarily filed for Chapter 11 bankruptcy protection last month. Therefore, it has become difficult for advisory firms to accurately value the bonds.
GWG additionally blamed its collapse on the Securities and Exchange Commission's (SEC's) investigation of advisory firms that sold the GWG bonds, according to the firm's bankruptcy filing. There were several other red flags pertaining to the GWG bonds as the firm twice informed the SEC that it would be unable to timely file its quarterly or annual financial statements in 2019. However, advisory firms continued selling GWG's life settlement-backed bonds as cash inflows from the bonds climbed from $265 million in 2018 to $440 million in 2020, according to the firm's annual reports.
One advisory firm, Centaurus Financial, apparently increased the amount of GWG's bonds that its advisors could sell to customers. Bad timing and bad judgement, for sure.
Eccleston Law LLC represents investors and financial advisors nationwide in securities, employment, regulatory, arbitration and disciplinary matters.
Tags: eccleston law, advisors, gwg bonds