Smoothie-Throwing Advisor Suspended By CFP Board
Posted on February 15th, 2022 at 1:21 PM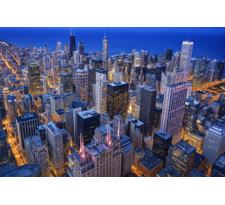 From the Desk of Jim Eccleston at Eccleston Law:
A former Merrill Lynch advisor has been suspended by the CFP Board after he was arrested for threatening employees and using racial slurs at a smoothie shop in Connecticut.
The former Merrill advisor, James Iannazzo, was arrested after the incident on January 22 at a smoothie shop in Fairfield, Connecticut. Iannazzo allegedly returned to the store after purchasing a smoothie and began yelling at employees, according to Fairfield police. Iannazzo eventually threw his smoothie at one of the employees. Iannazzo additionally cursed at employees and called one a "(expletive) immigrant loser", according to a video recording of the incident. Iannazzo was angry because the smoothie he bought allegedly contained peanut butter and Iannazzo's son purportedly is allergic to peanut butter, according to Fairfield police.
After the video began to spread on social media, Merrill Lynch announced that it immediately had investigated and subsequently terminated Iannazzo's employment. Additionally, the CFP Board Counsel moved to file a Motion for Interim Suspension against Iannazzo, which was approved by a hearing panel. In essence, Iannazzo's will serve his suspension until the Board finalizes its investigation and conducts other disciplinary proceedings.
Eccleston Law LLC represents investors and financial advisors nationwide in securities, employment, regulatory and disciplinary matters, including CFP Board and CFA Institute matters.
Tags: eccleston, eccleston law, merrill lynch