Smaller Financial Firms Are Taking Actions in a Fight over Who "Owns" the Client Relationship
Posted on August 23rd, 2019 at 3:49 PM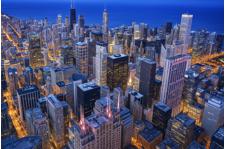 From the Desk of Jim Eccleston at Eccleston Law LLC:
Wirehouses and its advisors currently are at war for the control over clients and their assets. The fight is getting nasty as major broker-dealers are taking legal actions against advisors who leave one firm and join a competitor. Legal actions, including TROs (temporary restraining orders), are intimidating advisors and confusing clients.
According to a recent InvestmentNews article, smaller financial services firms, including registered investment advisors ("RIAs"), are following the large brokerage firms' strategy. For example, Mercer Global Advisors Inc. recently sued an adviser who left the firm for a competitor, Mission Wealth Management. The adviser allegedly took confidential information from Mercer, including addresses, personal and demographic information related to clients, to his new firm, according to the complaint. Mercer argues that it secures all client acquisitions for the adviser and that the adviser has nothing to do with client acquisition.
On the other hand, RIAs are fiduciaries, and countervailing arguments may be available. As one can see, advisers should retain competent legal counsel to plan their transitions.
The attorneys of Eccleston Law LLC represent investors and advisors nationwide in securities and employment matters. The securities lawyers at Eccleston Law also practice a variety of other areas of practice for financial investors and advisors including Securities Fraud, Compliance Protection, Breach of Fiduciary Duty, FINRA Matters, and much more. Our attorneys draw on a combined experience of nearly 65 years in delivering the highest quality legal services. If you are in need of legal services, contact us to schedule a one-on-one consultation today.
Related Attorneys: James J. Eccleston
Tags: james eccleston, eccleston law, eccleston law llc, eccleston, wirehouses, temporary restraining orders, ria, registered investment advisors, client acquisition