Sixth Circuit Affirms District Court's Decision that Defrauded Investors Must Arbitrate Under FINRA
Posted on February 13th, 2018 at 11:03 AM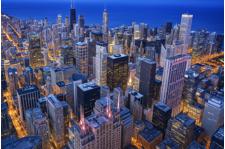 From the Desk of Jim Eccleston at Eccleston Law LLC:
According to a recent Sixth Circuit ruling, brokerage firm, Wilson-Davis & Co., Inc. will be required to arbitrate a customer dispute with FINRA, instead of trying the case in federal court in Ohio. Despite the brokerage firm's effort to move the claim away from FINRA arbitration, the Sixth Circuit found that Wilson-Davis was in fact involved in the transactions in question, therefore ruling that FINRA's mandatory arbitration rule shall be enforced.
Wilson-Davis claims that it did not know that its broker, Christopher Cervino recommended that his customers, a married couple, move substantial amounts of money from their IRAs another firm to buy penny stocks at Wilson-Davis. In their complaint, the customers asserted that Wilson-Davis should be held accountable because it supervised Mr. Cervino during the transactions in question.
The customers specifically named Mr. Cervino in their complaint, accusing him of acting negligent with their accounts, particularly when he persuaded them to move more than half a million dollars to purchase investments that are now worthless.
The attorneys of Eccleston Law LLC represent investors and advisors nationwide in securities and employment matters. The securities lawyers at Eccleston Law also practice a variety of other areas of practice for financial advisors including Broker Litigation & Arbitration, Strategic Consulting Services, Regulatory Matters, Transition Contract Review, and much more. Our attorneys draw on a combined experience of nearly 65 years in delivering the highest quality legal services. If you are in need of legal services, contact us to schedule a one-on-one consultation today.
Related Attorneys: James J. Eccleston
Tags: Eccleston, Eccleston Law, Eccleston Law LLC, James Eccleston