Six Ohio Residents Defrauded Investors
Posted on November 10th, 2016 at 9:08 AM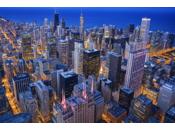 From the Desk of Jim Eccleston at Eccleston Law LLC:
The owners of KGTA Petroleum, Ltd, Kenneth Grant of Copley, Ohio and Thomas Abdallah of Brunswick, Ohio, were sentenced to prison for their roles in a conspiracy to defraud about 70 investors out of approximately $17 million from 2010 to 2014. Grant was sentenced to 92 months in prison and Abdallah was sentenced to 82 months in prison.
In addition, four others were sentenced to prison for marketing KFTA as a company that earned profits from buying and selling crude oil and refined fuel products.
According to court records, the Defendants promised investors that their funds would be used to purchase fuel products at a discount and then resold for a substantial profit. KGTA issued investment agreements and promissory notes which promised monthly payments up to five percent per month or annual payments of approximately 60 percent per year.
However, instead of using the funds to sell oil and fuel, the Defendants used investor money for personal expenditures and purchasing luxury items including a Mercedes Benz, a boat and high-end real estate.
Collectively, the six Defendants were also ordered to repay more than $17 million in restitution.
The attorneys of Eccleston Law LLC represent investors and advisers nationwide in securities and employment matters. The securities lawyers at Eccleston Law also practice a variety of other areas of securities for financial advisors including breakaway broker services, employment matters, strategic consulting and counseling, broker litigation and arbitration,whistleblower actions, and much more. Our attorneys draw on a combined experience of nearly 65 years in delivering the highest quality legal services. If you are in need of legal services, contact us to schedule a one-on-one consultation today.
Related Attorneys: James J. Eccleston
Tags: Eccleston, James Eccleston, Financial Counsel, Eccleston Law, Eccleston Law LLC, investors, KGTA Petroleum, Kenneth Grant, Thomas Abdallah, conspiracy, defraud, KFTA, Mercedes Benz, high-end real estate