Six Brokerage Firms Fined for Failure to Give Discounts on Large REIT and BDC Sales
Posted on October 22nd, 2015 at 3:16 PM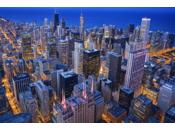 From the Desk of Jim Eccleston at Eccleston Law LLC:
FINRA has imposed fines of Voya Financial Advisors Inc., Transamerica Financial Advisors Inc. and four other independent broker-dealers. FINRA alleges that the firms failed to give clients discounts on large sales of nontraded real estate investment trusts and business development companies.
Voya was charged with a fine of $325,000 along with $42,000 in restitution. Transamerica was fined $85,000 and was ordered to pay $51,000 in restitution. The other firms were Investacorp Inc., $50,000 and $27,400, J.P. Turner & Co., $45,000 and $21,200, National Planning Corp., and Cetera Investment Services.
FINRA's executive vice president of enforcement, Brad Bennett, wrote in an email to InvesmentNews that FINRA would continue to seek restitution for investors who are not offered the full benefit of volume discounts.
FINRA also noted that the firms lacked sufficient supervisory systems for the products.
The attorneys of Eccleston Law LLC represent investors and advisers nationwide in securities and employment matters. Our attorneys draw on a combined experience of nearly 65 years in delivering the highest quality legal services.
Related Attorneys: James J. Eccleston
Tags: Eccleston Law LLC, James Eccleston, eccleston, Eccleston Law, FINRA, fines, Voya Financial Advisors,