Simulated SEC Exams Find Gaps
Posted on August 21st, 2015 at 4:12 PM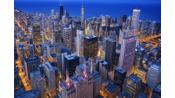 From the Desk of Jim Eccleston at Eccleston Law LLC:
Due to increased regulatory scrutiny, advisory firms now are conducting more mock exams to find compliance problems before the real test is done by the SEC.
As the number of new regulations increases, so does the number of firms performing simulation exams. In just two years, the number of firms performing those exams jumped from41% to 52%.
In total, the exam and a detailed report of the findings cost $5,000 and up. Mock exams are useful for firms to be certain policies and procedures are working as intended, especially in the areas SEC specifically will target. This year the focus is on retirement-planning guidance as well as cybersecurity preparedness.
Some firms pick high-risk areas to focus on and solely do mock exams on those specific areas. Such areas include: cybersecurity, personal trading, disaster-recovery planning, and advertising.
The attorneys of Eccleston Law LLC represent investors and advisers nationwide in securities and employment matters. Our attorneys draw on a combined experience of nearly 65 years in delivering the highest quality legal services.
Related Attorneys: James J. Eccleston
Tags: Eccleston Law LLC, James Eccleston, eccleston, Eccleston Law,