Silvergate Shares Skyrocket Amidst FTX Meltdown
Posted on January 30th, 2023 at 12:54 PM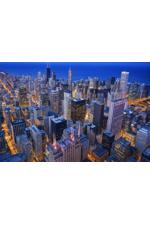 From the Desk of Jim Eccleston at Eccleston Law.
Silvergate Capital share prices increased after the company announced its fourth-quarter results, even after FTX's collapse, which forced Silvergate to fire staff and sell assets.
Silvergate reported a $1 billion loss for Q4 and further announced that it will eliminate a portion of its digital-asset product portfolio and reevaluate its pipeline of prospective investors. Silvergate anticipates that it will also discontinue offering its crypto custody service, according to Silvergate CEO, Alan Lane. On a conference call with analysts, Lane explained that Silvergate planned to discontinue certain cash management services and crypto custody services as they were deemed to no longer be profitable.
Lane further reported that Silvergate's $1 billion loss was primarily due to compulsory asset sales as a result of FTX's collapse. Silvergate's results illustrated the impact of FTX's meltdown as total average deposits for digital-asset investors sat at $7.3 billion in Q4, which compares to an average of $12 billion in the preceding quarter.
Eccleston Law LLC represents investors and financial advisors nationwide in securities, employment, regulatory and disciplinary matters.