Silver Star Properties REIT Raises Concerns about Future Viability in SEC Filing
Posted on June 15th, 2023 at 8:59 AM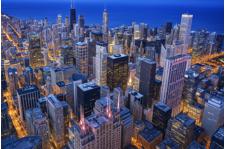 From the desk of Jim Eccleston at Eccleston Law
Silver Star Properties REIT Inc., previously known as Hartman Short Term Income Properties XX Inc., has raised concerns about its ability to sustain operations in its latest quarterly report filed with the Securities and Exchange Commission (SEC).
The publicly registered non-traded real estate investment trust highlighted the possibility of facing difficulties as a going concern. According to the quarterly report filing, the company has a $259 million loan with an initial maturity date of October. 9, 2020. The loan provides for three successive one-year maturity date extensions that have all been executed.
On October 19, 2022, Silver Star received a notice from the loan servicer of the Single Asset Single Borrower (SASB) Loan indicating that an event of default had occurred. The default was due to non-compliance with the insurance requirements specified in the loan agreement for a particular property. However, it's important to note that the event of default had been previously waived so that Silver Star could exercise the final one-year extension option for the SASB loan term, according to DIWire.com. According to Silver Star, cash management implementation has restricted access to tenant receipts and limited the cash available to meet their operating obligations.
Eccleston Law LLC represents investors and financial advisors nationwide in securities, employment, transition, regulatory, and disciplinary matters.
Tags: eccleston, eccleston law