Silver Star Properties REIT Pursuing "Complete Separation" From Hartman
Posted on March 21st, 2023 at 2:17 PM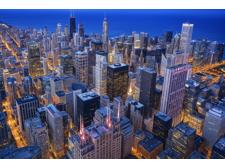 From the desk of Jim Eccleston at Eccleston Law
Silver Star Properties REIT, formerly known as Hartman Short Term Income Properties XX Inc., announced that the company is "currently in discussions" with Allen Hartman regarding a complete separation between Silver Star and Hartman vREIT XXI Inc.
Hartman vREIT XXI previously announced in November 2022 that there is "substantial doubt about the company's ability to continue as a going concern." Silver Star further reported that the company is in negotiations with chief executive Mark Torok and other executives regarding extended employment agreements.
The company changed its name in December 2022 to Silver Star Properties REIT Inc. to "reflect a new direction aimed at maximizing shareholder value." Silver Star and Torok previously designed a plan to reposition the company's assets into the self-storage asset class. Nevertheless, the company reported that the repositioning effort has been temporarily suspended "for strategic reasons, pending the completion of other matters" referenced above.
Silver Star Properties REIT owned 44 commercial properties in Texas constituting 6.8 million square feet plus four pad sites and two land developments as of September 2022.
Eccleston Law LLC represents financial advisors and investors nationwide in securities, employment, transition, regulatory and disciplinary matters.
Tags: eccleston, eccleston law