Silver Star Properties REIT Investigating Founder For Alleged Fiduciary Violations
Posted on March 20th, 2023 at 3:46 PM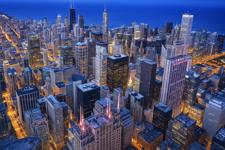 From the desk of Jim Eccleston at Eccleston Law
Silver Star Properties REIT, a publicly registered non-traded real estate investment trust,
recently announced that the executive committee of the board has removed founder and
executive chairman of the company, Allen Hartman.
The board of directors previously had provided the executive committee with exclusive
decision-making authority. The executive committee additionally has opted out of an agreement
between Hartman Short Term Income Properties XX Inc. and Al Hartman. Silver Star REIT is
investigating, "issues related to certain violations of fiduciary and other duties to the company by
Mr. Hartman", according to the executive committee.
However, the company reported that Hartman continues to serve as a director on Silver
Star's board. In November 2022, Hartman vREIT XXI announced that there was "substantial
doubt about the company's ability to continue as a going concern."
Eccleston Law LLC represents financial advisors and investors nationwide in securities, employment, transition, regulatory and disciplinary matters.
Tags: eccleston, eccleston law