Silver Star Properties REIT Investigated by SEC
Posted on July 19th, 2023 at 1:15 PM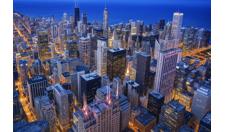 From the desk of Jim Eccleston at Eccleston Law
Silver Star Properties REIT Inc. received notice of an investigation by the Securities and Exchange Commission. The SEC's letter raised concerns regarding the company's 10-K. The SEC believes the 10-K may be evidence of mismanagement of the company. A specific inquiry includes the significant depreciation of value in the company's net asset value per share, from $12.08 in 2021 to $6.25 in 2022, among other things.
The SEC advised Silver Star to retain documents and data that may be relevant to the investigation. Specifically, the SEC requested the retention of documents and data related to:
• Silver Star's purchase of all equity interests in Southern Star Self-Storage Investment Company
• The determination that Silver Star had material weaknesses in controls over the review
• Approval and disclosure of related party transactions and the insufficient design of controls relating to the timing of revenue recognition of estimated recoveries of operating expense items under leasing agreements
The SEC also advised Silver Star to retain documents and data related to key employees including Silver Star's investigation into "certain violations of fiduciary and other duties to Silver Star by Hartman", the removal of Allen Hartman as the executive committee of the Silver Star's board of directors as executive chairman of the company, and the termination of the agreement between Hartman Short Term Income Properties XX Inc. and Mr. Hartman.
Eccleston Law LLC represents investors and financial advisors nationwide in securities, employment, transition, regulatory, and disciplinary matters.
Tags: eccleston, eccleston law