Significant Hedge Fund Failures
Posted on March 1st, 2017 at 10:48 AM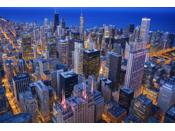 From the Desk of Jim Eccleston at Eccleston Law LLC:
Investing in a hedge fund is risky and can be catastrophic. Here is a list of 4 significant hedge fund failures.
Bayou Group: Bayou Group in 2003 attracted a large amount of capital. However, in 2005 the SEC charged the hedge fund with conducting a Ponzi scheme. As a result, the company lost $500 million of investor money.
Peloton Capital: Founded in 2005, this hedge fund was able to manage $3 billion in assets and reported spectacular returns 2006. However, in 2008 Peloton Capital was liquidated because of the subprime mortgage meltdown.
Satellite Capital: Founded in 1999, this hedge fund had a 25% return on investments in 2004 and it managed $7 billion by 2007. However, in 2008 the hedge fund was shut down because of the recession. In all, Satellite Capital lost 35% of its assets and only $3 billion in assets remained.
Long-term Capital Management: This hedge fund posted annual returns of over 40% for several years straight and at one point held $120 billion in trading liabilities. Even though Long-term Capital Management grew rapidly from 1994-1999, the hedge fund took a government bailout payment in 1996 after losing $4.6 billion in AUM. Long-term Capital Management was forced to close down in 2000.
The attorneys of Eccleston Law LLC represent investors and advisers nationwide in securities and employment matters. The securities lawyers at Eccleston Law also practice a variety of other areas of securities for financial investors including Securities Fraud, Unauthorized Trading, Breach of Fiduciary Duty, Retirement Planning Negligence, and much more. Our attorneys draw on a combined experience of nearly 65 years in delivering the highest quality legal services. If you are in need of legal services, contact us to schedule a one-on-one consultation today.
Related Attorneys: James J. Eccleston
Tags: Eccleston, Eccleston Law, James Eccleston, Eccleston Law LLC