Securities Litigation in 2020
Posted on July 16th, 2020 at 11:03 AM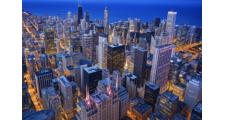 From the Desk of Jim Eccleston at Eccleston Law LLC:
COVID-19 has had widespread effects throughout the country, and securities litigation has been no exception. In addition to causing delays and prohibiting many in-person hearings, there has also been a large number of lawsuits related to COVID-19. Although COVID-19 has dominated the headlines, 2020 has produce a couple noteworthy court decisions unrelated to the pandemic.
In June, the U.S. Supreme Court confirmed that the U.S. Securities and Exchange Commission ("SEC") has the ability to collect disgorgement. However, the Supreme Court did note that there were restrictions on that power, and provided guidance on how disgorgement can be calculated. The Supreme Court also specified that disgorgement must be used to reimburse victims.
Additionally, the U.S. Court of Appeals for the Second Circuit handed Goldman Sachs a loss in April, when it ruled that Goldman could not decertify an investor class in Arkansas Teacher Retirement System et al. v. Goldman Sachs Group Inc., case number 18-3667. The question of class certification in that matter had been on-going since 2015.
There are a few other securities-related cases still pending which may see rulings later this year. One such case is currently pending in the U.S. Court of Appeals for the Fifth Circuit, and deals with the constitutionality of the SEC's in-house administrative law judges. Plaintiff in that matter argued that these administrative law judges are unconstitutionally protected from being fired.
The attorneys of Eccleston Law LLC represent investors and advisors nationwide in securities and employment matters. The securities lawyers at Eccleston Law also practice a variety of other areas of practice for financial investors and advisors including Securities Fraud, Compliance Protection, Breach of Fiduciary Duty, FINRA Matters, and much more. Our attorneys draw on a combined experience of nearly 65 years in delivering the highest quality legal services. If you are in need of legal services, contact us to schedule a one-on-one consultation today.
Related Attorneys: James J. Eccleston
Tags: eccleston, eccleston law, covid-19, securities litigation, supreme court