Securities Class Action Lawsuit Filed Against Indianapolis RIA and TD Ameritrade
Posted on February 19th, 2018 at 3:11 PM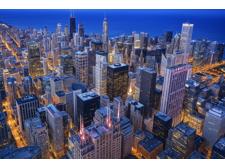 From the Desk of Jim Eccleston at Eccleston Law LLC:
An Illinois couple has filed a punitive class action lawsuit against TD Ameritrade and RIA, Sheaff Brock Investment Advisors claiming they lost a significant amount of money in a trading strategy the company said was stable and conservative.
More specifically, according to the complaint, TD Ameritrade was incentivized to refer its customers with Sheaff Brock through its Advisor Direct Program. In turn, Sheaff Brock convinced the Plaintiffs to use a put options income trading strategy that it claimed was low-risk and was a "cash flow sausage factory."
However, in reality, the "put options strategy" was aggressive, high risk, regularly unsuccessful and generated significant losses. Furthermore, as a result of the strategy, Plaintiffs lost significant amounts of money.
If you were placed in a put option strategy with TD Ameritrade or any other firm, and have suffered losses, you may be able to recover through litigation or through securities arbitration (which offers advantages over litigation including cost savings, speed and efficiency).
The attorneys of Eccleston Law LLC represent investors and advisors nationwide in securities and employment matters. The securities lawyers at Eccleston Law also practice a variety of other areas of practice for financial advisors including Broker Litigation & Arbitration, Strategic Consulting Services, Regulatory Matters, Transition Contract Review, and much more. Our attorneys draw on a combined experience of nearly 65 years in delivering the highest quality legal services. If you are in need of legal services, contact us to schedule a one-on-one consultation today.
Related Attorneys: James J. Eccleston
Tags: Eccleston, Eccleston Law, Eccleston Law LLC, James Eccleston