Securities Class Action Filings Rebound to Highest Levels Since 2008
Posted on February 26th, 2016 at 2:36 PM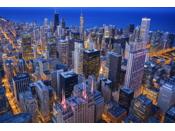 From the Desk of Jim Eccleston at Eccleston Law LLC:
According to a report issued by Cornerstone Research and the Stanford Law School Securities Class Action Clearinghouse, federal securities class action litigation rose to 189 filings in the 2015 fiscal year. This was an 11 percent increase from the 2014 totals. Likewise, market losses associated with those filings increased significantly from levels observed in 2014.
The Disclosure Dollar Loss (DDL) Index, which analyzes investor losses during the time of an alleged fraud, rose over 85 percent in recent years. Losses climbed from $57 billion in 2014 to $106 billion this past year. This DDL increase, the largest since 2008, was caused by the reappearance of filings with DDL values exceeding $5 billion. Those "mega filings" returned to previous annual levels after historic lows in 2014.
Dr. John Gould, senior vice president of Cornerstone Research, has stated that, "Companies on U.S. exchanges were more likely to be the target of a securities class action in 2015 than at any time since the Private Securities Litigation Reform Act took effect in the late 1990s." He continued to say, "Most measures of litigation activity increased distinctly in 2015, including filings against companies headquartered in China and other Asian countries."
"To understand the 2015 data one must appreciate the remarkably low level of 2014 activity," stated Professor Joseph Grundfest, who is director of the Stanford Law Securities Class Action Clearinghouse and former SEC commissioner. "Securities class actions are driven by monster cases, and those cases were almost completely lacking in 2014, where not a single filing had market losses over $5 billion at the time when the alleged fraud was disclosed. Contrast that with five such cases in 2015. That's all you really need to know to explain why 2015 looks so much more active than 2014—but still below the peaks observed in the past."
The attorneys of Eccleston Law LLC represent investors and advisers nationwide in securities and employment matters. Our attorneys draw on a combined experience of nearly 65 years in delivering the highest quality legal services. If you are in need of legal services, contact us to schedule a one-on-one consultation today.
Related Attorneys: James J. Eccleston
Tags: Eccleston, Eccleston Law, Eccleston Law LLC, James Eccleston,