Securities America, PNC, Geneos Agree to Settle Breach of Fiduciary Duty Charges Related to Mutual Fund Sales
Posted on April 11th, 2018 at 3:26 PM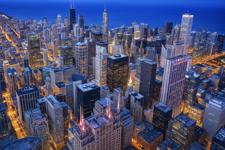 From the Desk of Jim Eccleston at Eccleston Law LLC:
The SEC has announced that PNC Investments, Securities America Advisors, and Geneos Wealth Management have all agreed to settle the breach of fiduciary duty charges by paying a combined $15 million in penalties and restitution to their customers.
More specifically, according to the SEC, the firms put customers who were paying fees in advisory programs into A-share funds that charged 12b-1 marketing and distribution fees. The SEC asserted that the firms should have been aware that there where cheaper institutional share classes available for their customers.
As a result of the settlement, the SEC publicized its Share Class Selection Disclosure Initiative (SCSD Initiative). Under the SCSD Initiative, the SEC will recommend standardized, favorable settlement terms to investment advisors who self-report violations of the federal securities laws relating to certain mutual fund share class selection issues.
Moreover, under the SCSD Initiative, eligible advisors that participate in the SCSD Initiative and report undisclosed securities violations, also will be required to disgorge all ill-gotten gains and reimburse the harmed clients. However, the SEC will not impose any additional civil monetary penalty on advisors.
Notably, the SEC also has warned advisors that stronger sanctions will be imposed should they not take advantage of the SCSD Initiative.
The attorneys of Eccleston Law LLC represent investors and advisors nationwide in securities and employment matters. The securities lawyers at Eccleston Law also practice a variety of other areas of practice for financial investors and advisors including Securities Fraud, Compliance Protection, Breach of Fiduciary Duty, FINRA Matters, and much more. Our attorneys draw on a combined experience of nearly 65 years in delivering the highest quality legal services. If you are in need of legal services, contact us to schedule a one-on-one consultation today.
Related Attorneys: James J. Eccleston
Tags: Eccleston, Eccleston Law, Eccleston Law LLC, James Eccleston