SEC's Statement on Complex Exchange-Traded Products
Posted on October 18th, 2021 at 1:09 PM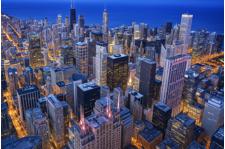 From the Desk of Jim Eccleston at Eccleston Law:
The Securities and Exchange Commission (SEC) recently voted to approve a pair of rule changes proposed by Cboe BZX Exchange, Inc. to list and trade shares of new exchange traded-products: the 2x Long VIX Futures ETC and the -1x Short VIX Futures ETF.
A massive number of novel exchange-traded products have been introduced to the market in recent years, which may pose investor protection issues as well as broader systemic risk during period of market volatility. In view of those concerns, the SEC has identified three key principles that should apply to a revised regulatory framework.
First, the SEC should seek to adopt a consistent approach to regulatory oversight of exchange-traded products with similar features. For instance, products registered solely under the Securities Act of 1933 do not face the same restrictions as products that pursue similar objectives, but are instead registered under the Investment Company Act of 1940. Products registered under the Investment Company Act are subject to limitations on incurring leverage as well as requirements for board of directors and chief compliance officers designed to product investors. While the structure of these exchange-traded products are different, the products pose similar risk to investors, which requires an approach to regulation that emphasizes consistency.
Second, the SEC ought to take a holistic approach to the listing processes for exchange-traded products focusing on whether each product will contribute to risk in the market. Exchange-traded products pursuing a popular strategy may be more likely to grow in size, which magnifies any potential impact the product may have on the overall market.
Tags: eccleston, eccleston law, sec