SEC's Examination of RIAs Focuses on Leadership Changes
Posted on September 14th, 2023 at 10:09 AM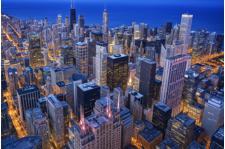 From the desk of Jim Eccleston at Eccleston Law
The Securities and Exchange Commission's Division of Examinations issued a risk alert announcing its new focus.
The alert outlines the circumstances under which firms can anticipate regulatory scrutiny and specifies the documents they should be ready to provide. According to the alert, the SEC examines approximately 15 percent of the 15,000 advisers registered with the SEC each year.
The SEC may focus its attention on a firm based on various factors, including the firm's prior examination or conduct records, supervisory concerns such as the disciplinary history of advisors, conflicts of interest, the duration since its registration or last examination, significant changes in leadership or staff, and media reports. Additionally, the firm's susceptibility to financial and market pressures, previous disclosures, control over investor assets, and exposure to "service provider-related compliance risks" can trigger regulatory scrutiny, as outlined in the alert.
As reported by AdvisorHub, the SEC also is intensifying its enforcement of its marketing rule, which became effective in December 2020 and mandates that Registered Investment Advisors (RIAs) must ensure they have a reasonable basis for substantiating material statements of fact, and performance advertising, testimonials, endorsements, and third-party ratings, as stated in a previous risk alert.
Eccleston Law LLC represents investors and financial advisors nationwide in securities, employment, transition, regulatory, and disciplinary matters.
Tags: eccleston, eccleston law, sec