SEC Will Audit Mutual Fund Share Class Recommendations by RIAs
Posted on July 29th, 2016 at 5:16 PM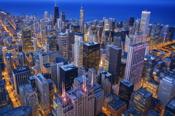 From the Desk of Jim Eccleston at Eccleston Law LLC:
The Commission will focus on recommendations of share classes with respect to conflicts of interest that may be generated as a result of broker-dealer affiliates. In doing so the SEC will look at the types of mutual fund share classes that registered investment advisers sell to their clients. The SEC's Office of Compliance Inspections and Examinations announced that it will conduct its diligence under the premise that advisers are fiduciaries and as such must act in the best interest of their clients.
The main focus of these audits will be those situations where the adviser is also a broker-dealer or otherwise affiliated with a broker dealer that is set to receive fees from sales of particular share classes in mutual and other funds. Typically, fiduciaries are required to recommend the lowest-cost share class for clients, subject to their investment objectives. The SEC's release says, "Examiners will review advisers' books and record to identify share classes held and purchased in clients' accounts and any compensation received by the adviser or any of its associated persons related to such investments."
In addition to that audit, the examiners will be assessing disclosure practices relating to, "whether the adviser or its supervised person accepts compensation for the sale of securities or other investment products, including asset-based sales charges or service fees from the sale of mutual funds," according to the agency's notice.
Lastly, the examiners will devote significant attention to reviewing each firms' written policies and procedures in place to prevent violations of Section 206 of the Advisers Act, which requires advisers to act in the best interest of the client. The SEC said, "Examiners will likely review the adviser's practices surrounding it selection of mutual fund and 529 Plan share class investment in clients' accounts and assess the adequacy and effectiveness of the adviser's corresponding written policies and procedures."
The attorneys of Eccleston Law LLC represent investors and advisers nationwide in securities and employment matters. Our attorneys draw on a combined experience of nearly 65 years in delivering the highest quality legal services. If you are in need of legal services, contact us to schedule a one-on-one consultation today.
Related Attorneys: James J. Eccleston
Tags: eccleston law, SEC, mutual fund, eccleston, jim eccleston