SEC Whistle-Blower Vote Postponed
Posted on October 23rd, 2019 at 5:12 PM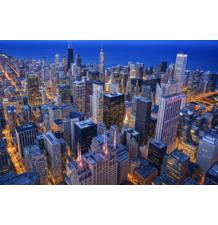 From the Desk of Jim Eccleston at Eccleston Law LLC:
A vote by the Securities and Exchange Commission ("SEC") to amend whistleblower rules, scheduled for Wednesday, October 23rd, was postponed as the proposed changes have come under increased scrutiny by many whistleblower attorneys and advocates.
The current SEC whistleblower reward program requires the SEC to pay individuals who provide useful information resulting in successful SEC enforcement actions with total monetary sanctions exceeding $1 million. In these cases, the whistleblower can receive an award of between 10% and 30% of total monetary sanctions collected.
However, changes to this rule would more strictly define which whistleblowers are eligible for rewards. The SEC has proposed capping the whistleblower rewards to 10% for rewards over $30 million, as well as refusing awards to whistleblowers who do not stringently follow the formal claim process before providing information to SEC personnel.
Those who criticize the rule changes, including a number of whistleblower attorneys, claim that the narrowing of reward eligibility will discourage potential whistleblowers and could undermine the success that the current whistleblower program has experienced.
Reportedly, the SEC vote has been rescheduled to November 2019.
The attorneys of Eccleston Law LLC represent investors and advisors nationwide in securities and employment matters. The securities lawyers at Eccleston Law also practice a variety of other areas of practice for financial investors and advisors including Securities Fraud, Compliance Protection, Breach of Fiduciary Duty, FINRA Matters, and much more. Our attorneys draw on a combined experience of nearly 65 years in delivering the highest quality legal services. If you are in need of legal services, contact us to schedule a one-on-one consultation today.
Related Attorneys: James J. Eccleston
Tags: james eccleston, eccleston law, eccleston law llc, eccleston, whisteblower, sec, anonymous tip, whistle blower vote