SEC Urges Texas Federal Court to Order Two Oil and Gas Companies to Disgorge $17 Million
Posted on October 20th, 2017 at 9:26 AM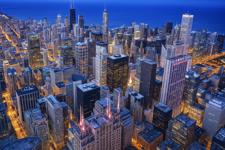 From the Desk of Jim Eccleston at Eccleston Law LLC:
The SEC has asked a Texas federal court to order two California companies, Team Resources, Inc. and Fossil Energy Corp. to disgorge $17 million of the proceeds of an alleged fraudulent scheme.
According to the SEC, Team Resources, Fossil Energy, their owner Kevin A. Boyles and his alleged sales associates John Olivia and Michael Eppy, deceived investors into buying interests in their oil and gas limited partnerships when they knew the subject fields had been depleted by other oil companies and few commercially recoverable hydrocarbons remained. Mr. Boyles used his sales associates to solicit investors by touting fantastic production projects, which turned out to be false.
In 2015, the SEC sued the alleged perpetrators over claims that they took in more than $33 million from roughly 475 investors by fraudulently marketing the partnership interests. Eventually, Mr. Boyles, Mr. Olivia and Mr. Eppy agreed to settle the Commission's claims, agreeing in 2015 and 2016 to injunctions and to pay disgorgement, interest and penalties.
The attorneys of Eccleston Law LLC represent investors and advisors nationwide in securities and employment matters. The securities lawyers at Eccleston Law also practice a variety of other areas of practice for financial advisors including Broker Litigation & Arbitration, Strategic Consulting Services, Regulatory Matters, Transition Contract Review, and much more. Our attorneys draw on a combined experience of nearly 65 years in delivering the highest quality legal services. If you are in need of legal services, contact us to schedule a one-on-one consultation today.
Related Attorneys: James J. Eccleston
Tags: Jim Eccleston, Eccleston Law, Eccleston Law LLC, Eccleston, SEC, Federal Court, Texas