SEC to Review Guggenheim's Relationship with Bob Diamond's Steered Investments
Posted on November 16th, 2017 at 10:08 AM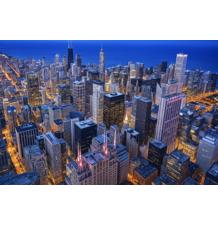 From the Desk of Jim Eccleston at Eccleston Law LLC:
The SEC is reviewing the extent of Guggenheim Partners involvement in inappropriately steering client money towards other businesses.
More specifically, the SEC is reviewing Guggenheim's ownership status in Mr. Diamond's African banking venture, Atlas Mara Ltd. Atlas Mara is a publically traded firm that purchases stakes in banks throughout the continent of Africa. The SEC is investigating whether under financial rules, Mr. Diamond's business could essentially be deemed affiliates of Guggenheim. This would be illegal because fund managers such as Guggenheim are restricted from investing in related entities in order to prevent firms from helping themselves at the expense of their clients.
Guggenheim's involvement in Atlas Mara includes but is not limited to, Guggenheim mutual fund's purchase of $20 million of Atlas Mara's debt and Guggenheim's investment in other companies owned by Mr. Diamond.
In addition, the SEC is investigating whether Guggenheim properly disclosed the connection it has with Atlas Mara to the SEC and whether Guggenheim appropriately disclosed any conflicts of interests to its investors.
The attorneys of Eccleston Law LLC represent investors and advisors nationwide in securities and employment matters. The securities lawyers at Eccleston Law also practice a variety of other areas of practice for financial advisors including Broker Litigation & Arbitration, Strategic Consulting Services, Regulatory Matters, Transition Contract Review, and much more. Our attorneys draw on a combined experience of nearly 65 years in delivering the highest quality legal services. If you are in need of legal services, contact us to schedule a one-on-one consultation today.
Related Attorneys: James J. Eccleston
Tags: Eccleston Law, Eccleston, James Eccleston, Eccleston Law LLC