SEC to Implement New Rules for Money-Market Mutual Funds, Potentially Clashing with Industry Giants
Posted on July 13th, 2023 at 11:18 AM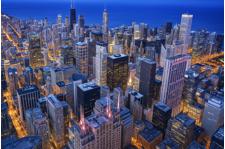 From the desk of Jim Eccleston at Eccleston Law
The US Securities and Exchange Commission (SEC) is preparing to enforce a series of new regulations on money-market mutual funds, potentially leading to a confrontation with major players in the $5.5 trillion industry.
The regulatory body has scheduled a meeting on July 12 to finalize these changes, aiming to prevent the significant outflows witnessed in March 2020 during the market turbulence caused by the onset of the pandemic. The Federal Reserve had to step in and rescue money-market funds during this time, prompting calls for stricter regulations by the SEC.
The SEC's proposed plan, introduced in December 2021, faced immediate criticism from the industry. The plan, which may differ from the final rules to be revealed next week, included swing pricing requirements that opponents argued would increase costs and make funds less appealing.
According to AdvisorHub, money-market participants have been preparing for upcoming regulations as the SEC moves forward with its administrative process. The SEC considers public comments on proposals before voting to finalize rules. If the proposed rules from December 2021 are adopted, the changes would include the following:
1. Increasing the required percentage of total assets held in cash or easily liquidated assets to 25 percent for overnight liquidity and 50 percent for weekly liquidity.
2. Eliminating the ability of funds to charge fees or impose temporary restrictions on redemptions when liquid assets fall below specific thresholds.
3. Mandating that institutional prime and tax-exempt funds implement a swing pricing mechanism, shifting the costs of redeeming shareholders.
4. Requiring government funds to convert to a floating net asset value if interest rates turn negative.
Eccleston Law LLC represents investors and financial advisors nationwide in securities, employment, transition, regulatory, and disciplinary matters.
Tags: eccleston, eccleston law