SEC Sues Morningstar Over Undisclosed Changes to Bond Ratings
Posted on February 24th, 2021 at 3:37 PM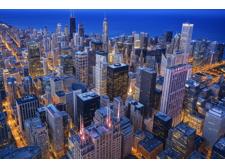 From the Desk of Jim Eccleston at Eccleston Law LLC:
Morningstar Inc. allegedly made adjustments to 30 commercial mortgage-backed securities valued at $30 billion. The Securities and Exchange Commission (SEC) alleged the adjustments were material, meaning investors who relied on the ratings should have been informed.
Morningstar pushed to become a significant player in the bond-rating business, buying rival DBRS Inc. from two private equity firms in 2019. Morningstar recently paid $3.5 million to settle a separate SEC enforcement that alleged a former credit-ratings division violated certain conflict of interest rules.
Morningstar overwhelmingly used the adjustments to ease stresses, which lowered expected losses for many classes of bonds that Morningstar rated. The firm used the lower losses to assign higher ratings to at least 100 classes of bonds, which benefited the issuers that hired Morningstar to assign the grades.
Morningstar's models stress-tested cash flows and valuation measures for commercial properties based on varying economic environments. The lawsuit notes that the company failed to disclose that its analysts could change the stress-testing factors that benefitted issuers. Morningstar did not provide its analysts with any guidance for when to employ adjustments. This analyst discretion was a central feature of the model. The analysts could make adjustments to better align a rating with expectations.
Eccleston Law LLC represents financial advisors nationwide. Please contact us to discuss any issues that you may have.
Tags: eccleston, eccleston law, sec, morningstar