SEC Sues Estate of Deceased Real Estate Mogul for Ponzi-Like Real Estate Scheme
Posted on June 11th, 2021 at 8:25 AM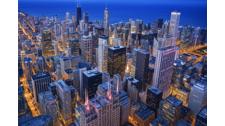 From the Desk of Jim Eccleston at Eccleston Law LLC:
The Securities and Exchange Commission (SEC) filed suit against the Estate of Kenneth Casey for allegedly misappropriating $10 million from investors. Between June 2011 and May 2020, Casey allegedly collected millions of dollars by falsely informing investors in real estate companies Professional Financial Investors, Inc. (PFI) and Professional Investors Security Fund, Inc. that their funds would be invested in multi-unit residential and commercial real estate to be managed by PFI. However, Casey was aware that a substantial amount of investor funds was being used to pay other existing investors, according to the complaint.
Also, the SEC claims that Casey instructed PFI employees to fabricate financial statements to mislead investors and disguise the Ponzi-like scheme. Furthermore, Casey allegedly misappropriated an additional $10 million of investor funds in order to pay for a large renovation at a personal residence as well as his federal and state taxes.
Eccleston Law LLC represents investors and financial advisors nationwide in securities, employment, regulatory and disciplinary matters.
Tags: eccleston, eccleston law, ponzi scheme, sec