SEC Stops Fraudulent Mortgage Ponzi Scheme
Posted on June 30th, 2017 at 10:30 AM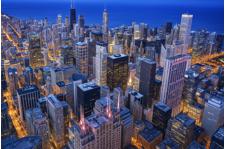 From the Desk of Jim Eccleston at Eccleston Law LLC:
The SEC filed an emergency action to stop Texas resident Thurman P. Bryant, III and his company, Bryant United Capital Funding, Inc. (BUCF) from allegedly conducting a Ponzi scheme.
According to the SEC complaint filed in federal court in Sherman, Texas, Mr. Bryant allegedly raised approximately $22.7 million from 100 investors across the country. Mr. Bryant allegedly solicited investors by promising them risk-free, 30% annual returns on mortgage fund investments. He also allegedly promised investors that their funds would be placed in safe escrow accounts and he sent investors monthly account statements purportedly showing that their initial investment monies were still safe in their respective escrow accounts.
However, according to the SEC, Mr. Bryant: actually commingled investor funds in a single deposit account; intentionally misappropriated $4.8 million to cover personal expenses; funneled approximately $16.1 million in high-risk securities trading and investments in various businesses; sent $1.37 million to a concert promoter; and sent $140,000 to himself as purported but unearned investment returns. Mr. Bryant was able to pay investors by conducting a Ponzi scheme, in which he used new investor monies to pay other investors promised returns.
The SEC's complaint charges Mr. Bryant and BUCF with violating Section 17(a) of the Securities Act of 1933 and Section 10(b) of the Securities Exchange Act of 1934 and Rule 10b-5 thereunder. The SEC seeks permanent injunctions, civil penalties, and disgorgement with prejudgment interest.
The attorneys of Eccleston Law LLC represent investors and advisors nationwide in securities and employment matters. The securities lawyers at Eccleston Law also practice a variety of other areas of practice for financial advisors including Broker Litigation & Arbitration, Strategic Consulting Services, Regulatory Matters, Transition Contract Review, and much more. Our attorneys draw on a combined experience of nearly 65 years in delivering the highest quality legal services. If you are in need of legal services, contact us to schedule a one-on-one consultation today.
Related Attorneys: James J. Eccleston
Tags: Jim Eccleston, Eccleston Law, Eccleston Law LLC, Eccleston, Fraud, Mortgage, SEC