SEC Shifts Resources from Broker Exams to Investment Adviser Exams
Posted on February 16th, 2016 at 12:58 PM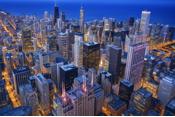 From the Desk of Jim Eccleston at Eccleston Law LLC:
The SEC and Congress have debated for years over a way in which to increase oversight of the investment advisory sector, but have been without a course of action until recently. Sources familiar with the matter reported that the SEC now plans to scale back examinations of brokerages in order to shift the focus to investment advisers. The sources were not identified because the plan is yet to be announced.
The shift in staffing reflects the SEC's concern with major gaps in routine oversight of investment advisory firms. The commission considered plans to establish a self-regulatory body within the industry or to task FINRA with the responsibility. Neither could garner enough support in Congress for implementation.
The new plan will leverage FINRA's current brokerage compliance program. Most are comfortable with this decision as FINRA already handles about 80% of brokerage exams each year.
Karen Barr, the head of the Investment Adviser Association, supported the decision, saying "This is a better, more efficient use of SEC resources to provide effective oversight of the investment advisor industry." In 2015, the SEC was able to examine only 10% of investment advisers registered with it. The complexity of advisory exams has become increasingly demanding after Congress gave the agency new powers to monitor hedge funds and private equity funds in 2010.
The attorneys of Eccleston Law LLC represent investors and advisers nationwide in securities and employment matters. Our attorneys draw on a combined experience of nearly 65 years in delivering the highest quality legal services. If you are in need of legal services, contact us to schedule a one-on-one consultation today.
Related Attorneys: James J. Eccleston
Tags: Eccleston, Eccleston Law, Eccleston Law LLC, James Eccleston, SEC, FINRA