SEC Settles With Ohio Advisor For Failing To Disclose Fund Misappropriation
Posted on December 14th, 2021 at 1:45 PM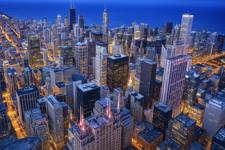 From the Desk of Jim Eccleston at Eccleston Law:
The Securities and Exchange Commission (SEC) has agreed to a settlement with Ohio advisor, Rita Mansour, for failing to disclose a third-party misappropriation of client funds.
Mansour sold securities related to private securities offerings conducted by two pooled investment vehicles (PIVs) that were managed by her firm, McDonald Partners. The PIVs offered securities to raise funds for the construction of a resort in Montenegro. Mansour and McDonald Partners sold at least $14 million in securities issued by the PIVs to client across the country between September 2013 and January 2017.
However, Mansour and McDonald Partners learned that their point-person at the Montenegrin entity had misappropriated $488,331 of client funds to cover personal expenses. The point-person conceded that he had misappropriated the funds and subsequently repaid $335,000 that he had allocated to personal expenses. Neither Mansour or McDonald Partners informed clients about the misappropriation and raised an additional $1.5 million in securities issued by the PIVs in January 2017. Mansour and McDonald Partners violated the Securities Act and Advisors Act, both of which prohibit fraudulent or deceptive conduct relating to the offering of securities to clients, according to the SEC. As part of the settlement, Mansour will pay civil penalties of $40,000, disgorgement of $22,986.75 as well as prejudgment interest of $4,884.71.
Eccleston Law LLC represents investors and financial advisors nationwide in securities, employment, regulatory and disciplinary matters.
Tags: eccleston, eccleston law, sec, misappropriation