SEC Settles With Moors & Cabot For $1.9 Million Over Disclosure Failures
Posted on February 14th, 2023 at 2:00 PM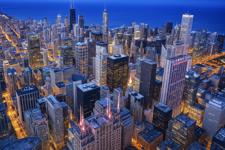 From the Desk of Jim Eccleston at Eccleston Law
The Securities and Exchange Commission (SEC) has ordered Moors & Cabot to pay $2 million to settle allegations that the firm breached its fiduciary duty to its clients by failing to disclose payments it received from clearing brokers.
Moors & Cabot has agreed to a cease-and-desist order and also has agreed to pay $1.4 million in disgorgement, $88,000 in prejudgement interest and a $375,000 civil penalty. Moors & Cabot, which oversees at least $2.2 billion in assets, agreed to the settlement without admitting or denying any of the SEC's investigatory findings. According to the SEC, Moors & Cabot failed to properly disclose facts and conflicts of interests to clients related to revenue-sharing and incentive payments the firm was collecting from two unaffiliated clearing brokers between 2017 and 2021.
The two clearing brokers supplied Moors & Cabot with transaction fee discounts and incentive credits that were dependent on the firm meeting specific dollar amount thresholds in federal insured bank deposit cash sweep programs, which automatically transfers clients' uninvested funds into interest-bearing bank accounts, according to the SEC. The SEC notes that there were additional revenue-sharing payments made between the parties based partially on the amount of Moors & Cabot's client assets invested in the cash sweep programs and based on margin loans the firm provided to clients to purchase securities. The SEC determined that these revenue-sharing payments and other incentives constituted a conflict of interest for Moors & Cabot as advisors were incentivized to allocate client assets to cash, recommend margin loans, and utilize these particular clearing firms as opposed to others. Moors & Cabot additionally failed to disclose the revenue-sharing payments, incentives, and conflicts of interest to its clients, according to the SEC.
Eccleston Law LLC represents investors and financial advisors nationwide in securities, employment, regulatory and disciplinary matters.
Tags: Eccleston, Eccleston Law