SEC Settles with Colorado-Based Broker-Dealer WM Smith & Company For Failing to Monitor Employee Trading and Nonpublic Research
Posted on July 21st, 2017 at 12:02 PM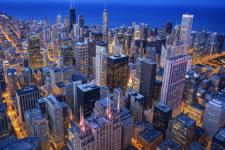 From the Desk of Jim Eccleston at Eccleston Law LLC:
The SEC has announced that Wm Smith & Company ("WSC") has agreed to settle charges that it failed to enforce several written policies and procedures designed to prevent the misuse of material nonpublic information. In addition, William S. Smith, WSC's president, also agreed to settle charges against him with the SEC.
According to the SEC, WSC failed to enforce its policies and procedures requiring written preapproval of all employee personal securities trades; establish and maintain information barriers between its research department and other employees; prohibit personnel from disseminating material nonpublic information to the public; and prohibit employees from trading ahead of research reports.
Without admitting or denying the findings by the SEC, WSC and Smith consented to civil penalties of $50,000 and $35,000 respectively, along with cease-and-desist orders and censures.
The attorneys of Eccleston Law LLC represent investors and advisors nationwide in securities and employment matters. The securities lawyers at Eccleston Law also practice a variety of other areas of practice for financial advisors including Broker Litigation & Arbitration, Strategic Consulting Services, Regulatory Matters, Transition Contract Review, and much more. Our attorneys draw on a combined experience of nearly 65 years in delivering the highest quality legal services. If you are in need of legal services, contact us to schedule a one-on-one consultation today.
Related Attorneys: James J. Eccleston
Tags: Jim Eccleston, Eccleston Law, Eccleston Law LLC, Eccleston, SEC