SEC Seeks an Independent Trustee for the Woodbridge Bankruptcy Proceedings
Posted on January 15th, 2018 at 9:38 AM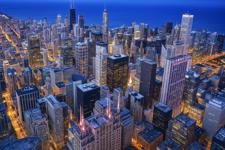 From the Desk of Jim Eccleston at Eccleston Law LLC:
On January 10th, more than 40 lawyers representing creditors, investors, and the SEC attended a scheduled bankruptcy hearing in Deleware, seeking to protect their clients' interests in the company's assets. During the hearing, lawyers for the SEC, creditors, and investors requested an independent trustee takeover of the company. The lawyers' asserted that after Woodbridge filed for bankruptcy, Mr. Shapiro hand-picked managers who were involved in the alleged fraud and therefore were too tainted to remain in control of the company. Woodbridge on the other hand argued against the court appointment of a new trustee, and reaffirmed its confidence in Larry Perkins, the current restructuring officer for the bankruptcy.
At the hearing, Mr. Perkins was questioned by SEC attorneys about Mr. Shapiro's current relationship with Woodbridge, and his influence of the sale of the alleged fraudulent securities after the company filed for Chapter 11 bankruptcy.
According to the SEC, Mr. Shapiro (owner) through Woodbridge used new investor money to pay the returns owed to existing investors in a Ponzi-scheme like manner. Meanwhile, Mr. Shapiro and his family spent an exorbitant amount of investor funds for their personal use, such as to pay for luxury automobiles, jewelry, country club memberships, fine wine, and chartering private planes. The SEC filed securities action in Florida last month, accusing Woodbridge of defrauding more than 8,400 investors through its real estate investment deals.
The hearing on the appointment of an independent trustee will resume on January 18th. Nevertheless, investors need to be concerned about Woodbridge and the future of their debt or equity investments. We currently are investigating Woodbridge to determine recourses for recovery of investment losses. If you had dealings with Woodbridge, Robert Shapiro or a related entity and suffered losses, you may be able to recover your investment losses due to the fraud and/or securities law violations. Contact us at 312.332.0000 for an initial, no charge consultation.
The attorneys of Eccleston Law LLC represent investors and advisors nationwide in securities and employment matters. The securities lawyers at Eccleston Law also practice a variety of other areas of practice for financial advisors including Broker Litigation & Arbitration, Strategic Consulting Services, Regulatory Matters, Transition Contract Review, and much more. Our attorneys draw on a combined experience of nearly 65 years in delivering the highest quality legal services. If you are in need of legal services, contact us to schedule a one-on-one consultation today.
Related Attorneys: James J. Eccleston
Tags: Eccleston, Eccleston Law, Eccleston Law LLC, James Eccleston