SEC Report Highlights Missing Disclosures By ETFs, Mutual Funds
Posted on October 28th, 2021 at 2:58 PM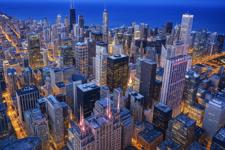 From the Desk of Jim Eccleston at Eccleston Law:
The Securities and Exchange Commission's (SEC's) exam division has uncovered mutual funds and exchange-traded funds (ETFs) that have issued flawed or missing disclosures regarding fees, investment strategies and performance. The relevant disclosures were provided in fund filings, advertisements and sales literature, according to the SEC. The SEC's Division of Examination completed a set of exams that concentrating on mutual funds and ETFs to evaluate regulatory compliance and industry practices that may impact retail investors. The SEC released a Risk Alert, which highlighted exam staff observations of more than 200 funds and at least 100 advisors. While the exam division only issued deficiency letters to some firms, findings from the risk alert can enable all funds to effectively measure compliance risks, according to the SEC. SEC exam staff noted inaccurate, incomplete or omitted disclosures on a multitude of sales literature and advertising-related topics, including:
Investment strategies and portfolio holdings.

The differences in investment objective between predecessor and successor funds.

Inception dates.

Funds' expenses, contractual expense limitations or expense ratios.

Average total returns or gross expenses and net expenses.

Performance information not disclosed with the required legends.

Awards received for fund performance.

Weighting of index constituents in the benchmark index.

Methodologies for calculating the performance of the benchmark index.

Differences in holdings, risk and volatility between the broad-based and bespoke indexes used for performance comparisons.

Composition of index used for performance comparisons.
Tags: eccleston, eccelston law, sec, eft, mutual funds