SEC Releases Statement on Jury Trial Decision Involving McDermott Investment Advisors
Posted on July 28th, 2022 at 3:09 PM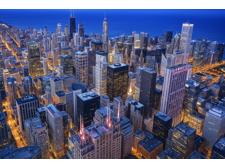 From the Desk of Jim Eccleston at Eccleston Law:
The Securities and Exchange Commission (SEC) has released a statement indicating that a Pennsylvania jury has ruled in its favor in a suit filed nearly three years ago against Dean McDermott and his firm over improper sales of unit investment trusts (UITs).
The SEC initially charged McDermott Investment Advisors and its founder, Dean McDermott, in September 2019 with violating their fiduciary duties by investing several clients in UITs that featured a transaction fee while the clients were eligible for a cheaper version of the UITs. McDermott and the firm purchased nearly $5.7 million worth of higher-cost UITs for its clients, according to the SEC. The SEC additionally alleged that 90% of the $160,000 fees charged to clients were transferred to an unaffiliated broker-dealer, which was owned by McDermott.
SEC Division of Enforcement Director Gurbir Grewal released a statement following the jury's decision: "We are pleased with today's jury verdict holding defendants liable for fraud against their investment advisory clients. This verdict underscores the bedrock principle that investment advisers must uphold their fiduciary duties to act in their client's best interest, to seek the best execution of client transactions, and to fully and fairly disclose all material facts relating to conflicts of interest. When advisers fail to uphold these duties in order to line their own pockets, as the jury found today, they put their clients at risk. That's why we will continue to pursue investment advisers who breach their fiduciary obligations." The SEC's original complaint sought disgorgement as well as civil penalties.
Eccleston Law LLC represents investors and financial advisors nationwide in securities, employment, regulatory and disciplinary matters.
Tags: eccleston, eccleston law, SEC, McDermott