SEC Proposes Rule to Require Business Continuity Plans for Advisers
Posted on June 30th, 2016 at 2:32 PM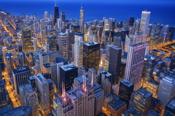 From the Desk of Jim Eccleston at Eccleston Law LLC:
On June 28, The Securities and Exchange Commission proposed new requirements for registered investments advisers to adopt and implement written business continuity and transition plans. The purpose of the proposed rule is to minimize client and investor harm from business interruptions.
The SEC believes this plan will help protect investors in the event of natural disaster, cyberattack, technology failure, departure of important personnel and other such events. The SEC rule would require an annual review of each individual investment adviser's continuity plan.
The proposed rule by the SEC will be implemented by requiring the registered investment adviser plans to include "maintenance of systems and protection of data; pre-arranged alternative physical locations; communication plans; review of third-party service providers; and plan of transition in the event the adviser is winding down or is unable to continue providing advisory services." (SEC.GOV) Moreover, the proposed rule will still provide leeway to individual registered investment advisers in order for them to tailor the details of their plans based upon their specific business operations and models.
The SEC also proposed a rule addressing continuity planning specifically for registered investment companies as a whole in order to minimize client harm from unforeseeable risk similar to individual registered investment advisers. The proposal of this plan will be published on the SEC's website and the Federal Register. The comment period will be 60 days after publication in the Federal Register.
The attorneys of Eccleston Law LLC represent investors and advisers nationwide in securities and employment matters. Our attorneys draw on a combined experience of nearly 65 years in delivering the highest quality legal services. If you are in need of legal services, contact us to schedule a one-on-one consultation today.
Related Attorneys: James J. Eccleston
Tags: Eccleston, Eccleston Law, Eccleston Law LLC, James Eccleston