SEC Proposes Joint Amendments to Form PF
Posted on August 26th, 2022 at 2:00 PM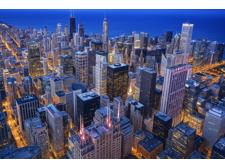 From the Desk of Jim Eccleston at Eccleston Law.
The Securities and Exchange Commission (SEC) is determining whether procced with joint amendments with the Commodity Futures Trading Commission (CFTC) to Form PF, a reporting tool utilized by the SEC to protect retails investors and oversee systemic risk.
SEC Chairman Gary Gensler has voiced his support for the proposal, noting that the amendments would strengthen the quality of information included on all Form PF filers, with a heightened emphasis on large hedge fund advisers. The SEC previously proposed amendments to the SEC-only portions of Form FP in January 2022, which would strengthen reporting requirements for large private equity and large liquidity fund advisors.
However, the newest proposal involving the Commissions' two joint sections on Form PF would expand reporting requirements for large hedge funds advisors on their hedge funds with at least $500 million in net asset value. Specifically, the proposal will require some fund managers to disclose the fund's investment exposure, certain large open positions, and financing agreements with counterparties. In essence, the proposal's expanded reporting requirements for large hedge funds and private equity funds seeks to improve visibility for regulators in this market segment while promoting transparency for retail investors.
Eccleston Law LLC represents investors and financial advisors nationwide in securities, employment, regulatory and disciplinary matters.
Tags: eccleston, eccleston law, advisors, sec, cftc