SEC Proposed Rule Requires Firms and Brokers to Mitigate and Eliminate Conflicts
Posted on June 1st, 2018 at 5:03 PM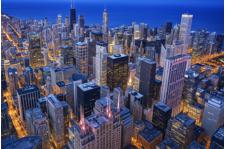 From the Desk of Jim Eccleston at Eccleston Law LLC:
In an effort to eliminate financial conflicts of interest, the SEC has proposed a new rule under the Securities Exchange Act of 1934 ("Exchange Act") establishing a standard of conduct that requires firms and brokers to mitigate and eliminate conflicts of interest whenever possible.
More specifically, in its proposed best-interest rule, the SEC is asserting that it no longer is acceptable for firms and brokers to solely disclose conflicts of interest. Moreover, under the proposed best-interest rule, firms and brokers are required to go above and beyond by establishing, maintaining and enforcing policies and procedures reasonably designed to identify, address material conflicts of interest and eliminate them as much as possible.
According to the SEC, the public has until August 7th to comment on the best-interest rule proposal in order to seek clarification on the proposed requirements, including capital standards for investment advisors, and a new four-page customer disclosure form that advisors would be required to use.
The attorneys of Eccleston Law LLC represent investors and advisors nationwide in securities and employment matters. The securities lawyers at Eccleston Law also practice a variety of other areas of practice for financial investors and advisors including Securities Fraud, Compliance Protection, Breach of Fiduciary Duty, FINRA Matters, and much more. Our attorneys draw on a combined experience of nearly 65 years in delivering the highest quality legal services. If you are in need of legal services, contact us to schedule a one-on-one consultation today.
Related Attorneys: James J. Eccleston
Tags: Eccleston, Eccleston Law, Eccleston Law LLC, James Eccleston