SEC Probes Financial Advisory Firms' Use of WhatsApp and Other Messaging Platforms
Posted on October 27th, 2022 at 2:51 PM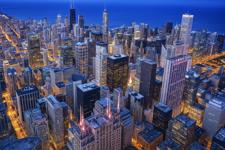 From the Desk of Jim Eccleston at Eccleston Law.
The Securities and Exchange Commission (SEC) is investing whether financial advisory firms used WhatsApp or other outside messaging platforms to communicate with clients.
The SEC has recently sent letters to several financial advisory firms inquiring into their record-keeping and employees' communication practices, according to sources familiar with the matter. Specifically, the SEC is requesting information as to which devices and apps firms permit for official communications as well as whether the firms are adequately preserving electronic records of communications on those platforms.
Financial advisory firms are required to regularly monitor business communications in order to flag improper conduct, and compliance with this rule has already become more difficult as numerous employees continue to work remotely. The SEC has already fined J.P. Morgan, Bank of America, Citigroup and Goldman Sachs a combined $2 billion due to allegations that some of their employees utilized improper platforms to conduct business.
Eccleston Law LLC represents investors and financial advisors nationwide in securities, employment, regulatory and disciplinary matters.
Tags: eccleston, eccleston law, advisors, law, sec