SEC Plans to Implement New Fiduciary Rule and Third Party Examinations
Posted on May 27th, 2016 at 2:13 PM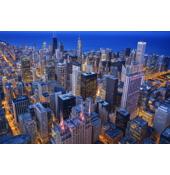 From the Desk of Jim Eccleston at Eccleston Law LLC:
According to the most recent regulatory agenda, the Securities and Exchange Commission plans to propose a new set of rules to raise the standards for investment advisers and also to authorize examinations of advisers by third-party, non-governmental agencies. The estimated implementation date is April of 2017.
Although the Commission has set a date for the implementation, it does not always adhere to the timetable that is posted on the Office of Management and Budget. Before the release of the agenda, some observers expected the implementation to take place in the fall of 2016.
The current proposal projected for April will require that both investment advisers and brokers meet a fiduciary standard in their advice to retail customers. Advisers are already require to act in the best interest of their clients, but currently brokers are not held to such a strict standard. The SEC has had some difficulty attempting to impose a uniform fiduciary duty rule, even after it was given the authority to do so by the Dodd-Frank Act in 2010.
Some believe that the lack of action in the past 5 years reflects the SEC's preference not to act. Duane Thompson of Fi360 said that, "it shows that they're still not there and ready to do anything." In addition Thompson pointed out that the Commission is still missing two commissioners who are required to pass any new rule.
In a recent voice vote, the Senate Banking Committee approved nominees Republican Hester Pierce and Democrat Lisa Fairfax, but it is not clear when the full Senate will schedule a vote confirming or denying the nominees.
More than a year ago, SEC Chairwoman Mary Jo White indicated that she supports a uniform fiduciary rule, but also noted that she was without a majority backing of the five-person commission.
White has also made it clear that she supports a new rule that would allow for a third-party, non-governmental examination of investment advisers. The aim of that rule would be to increase the overall coverage of investment advisory exams, which currently only cover 10% of registered advisers. The exam regulation is seen as one that will be able to move quickly once the Senate approves nominees for the Commission. For that reason the April agenda seems possible. Neil Simon, vice president of government relations at the Investment Adviser Association, says, "We believe it is highly likely we will see a proposal on third-party exams in the months ahead." Mr. Thompson "was a little surprised" and thought, "If we would have seen any initiatives affect advisers this fall, it might have been third-party exams."
The fiduciary duty rule is far more controversial and observers believe that it will be far more difficult to achieve without a Commission that is in full strength. Some are still optimistic about the April deadline. Jeff Brown, senior vice president for legislative and regulatory affairs at Charles Schwab & Co., expects the SEC to put the rule through and further agrees that April is a "reasonable deadline." However, Brown hopes that the SEC's fiduciary rule will be formulated in an agreeable fashion with the Department of Labor's version for retirement accounts, which was finalized in April of 2016. In an interview Brown said, "I would hope the SEC is trying to be consistent with what the DOL has done in order to make compliance easier. Otherwise, you could create a very difficult compliance environment."
In addition to the challenges currently facing the SEC with new rule proposals and implementations, it will have to face another – a presidential change. With a new president in 2017, it is likely that Ms. White will be replaced regardless of who is elected.
The attorneys of Eccleston Law LLC represent investors and advisers nationwide in securities and employment matters. Our attorneys draw on a combined experience of nearly 65 years in delivering the highest quality legal services. If you are in need of legal services, contact us to schedule a one-on-one consultation today.
Related Attorneys: James J. Eccleston
Tags: Eccleston, Eccleston Law, Eccleston Law LLC, James Eccleston, SEC